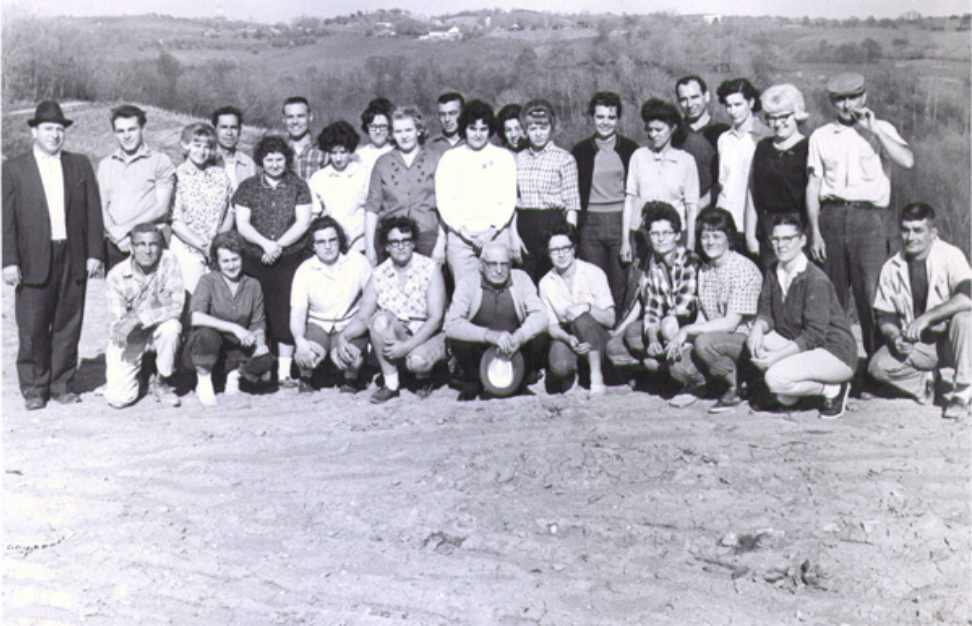 The Presutti Family has been involved in fireworks for about 750 years. Family legend has it that when Marco Polo went on his second trip to China in 1268, relative Guitano Presutti accompanied him. He arrived back to Italy with formulas for gun powder and other chemical wonders.
In 1823, the Presutti family became pyrotechnic experts to the King of Italy Victor Emmanuel II. The family was then hired by the church to scare heathens into religious fold. Supposedly, they would fire aerial effects over the houses of families who had been warned that evil spirits were after them. Fireworks, being totally unknown in the west, frightened the villagers to church.
The family business was formalized in Fontecchio, Italy in 1723 and was based there until 1913, when Domenico Presutti arrived in America and opened his own fireworks company, known today as Ohio Fireworks, in Bellaire. In 1932, the business was moved to its present location. The fireworks were manufactured on site by any family and friends. In 1968, Domenico Presutti passed away and his son Veto Presutti took over.
Mr. Veto Presutti began his fireworks career at the age of 14 when he shot his first display. At age 16, he handled sales and marketing for the company. Many remember him as the outspoken, friendly fireworks expert that he was. Ohio Fireworks flourished with its sales of consumer (Class C) fireworks and the large displays of (Class B) fireworks all over the Valley.
Due to Veto's failing health, his oldest daughter Delphine Presutti stepped in to help run the business. Delphine then took the Class B side of the business to new heights. Delphine, being the entrepreneur that she was, opened Pyrotechnics by Presutti. This business focused on the Class B fireworks. She expanded the business to shoot displays from Ohio, West Virginia, to Florida.
When Veto passed in 2000, his youngest daughter, Bobbie Presutti-Lucas, stepped in and helped run Ohio Fireworks. After the loss of Delphine in 2006, Bobbie and her husband, Dave Lucas, took charge of the entire business. Bobbie oversaw Ohio Fireworks, and Dave took care of Pyrotechnics by Presutti.
Pyrotechnics by Presutti ran successfully from 1996 to 2105. It may be gone for now, but will never be forgotten. The Class B business will always be alive with this family. Ohio Fireworks is still going strong and still family owned since 1913.
Today Bobbie and her daughter, Jessica Stephens, run the everlasting Ohio Fireworks, still with family values and lasting dedication.